Reham Khan Move on as journalist and film producer and   Being a journalist as well as film producer she has been a wife of PTI chairman "Imran Khan". Now they both are not together because of some personal reasons.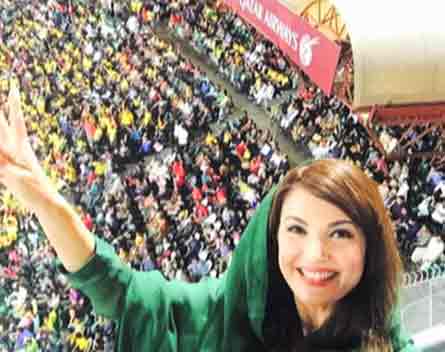 By her hard work and talent she could able to make a movie named Janaan.  Day after day she is reaching towards more success in her career due to her hard work. She has a vision to be a good film producer and journalist.
Reham Khan On March 5th, 2017 at the time of Pakistan Super League (PSL) attended final match of PSL. Not only Reham Khan had attended the closing ceremony of PSL final while many other celebrities were there for closing ceremony and to watch PSL final match.
Here we are going to show you some pictures of Rehman Khan a former wife of Imran Khan. She had come to watch match and to enjoy the match. It was such a great support to the Pakistani cricket that such celebrities came to boost PSL confidence.
Have a look on pictures form PSL final of Reham Khan. Keep in touch with us to get more and more updates of celebrities and much more about the latest fashion trend 2017.