Mawra Hocane's Heart-Warming Speech For Urwa & Farhan's Best Couple Award. As we all know the Pakistan's top celebrities where once again Urwa Hocane and Farhan Saeed made it possible to be called the best couple at Hum Award 2017 and of cosurse they both were tagged as winner of the award.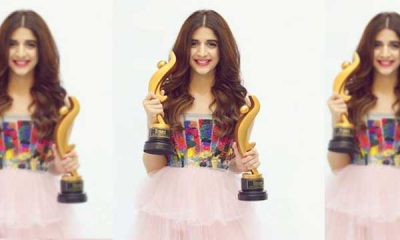 There is no doubt about their work because they have the credibility to get this award on the basis of their work they performed. Unfortunately they both were not present to get this honorable award with their own hands.
We know the importance of the family that's why Mawra Hocane could get this chance to get the award of best couple award on their absence.
We could be cheerful because such a awesome speech was delivered by Mawra Hocane on their behalf that proved that speech a heartfelt acceptance speech on the absence of their big sister Urwa and Brother in law Farhan.
She placed her name as third part of the family that encourages their family and itself too.